'Eden' Wins Two Awards at ITB Berlin
Earlier this month in Germany, EDEN, the German edition of Earth Is My Witness, won two awards at ITB Berlin. ITB Berlin is the world's largest international tourism trade fair.
EDEN, published by National Geographic, won the Special Award Presented by the Management of ITB Berlin and the Illustrated Travel Book Award.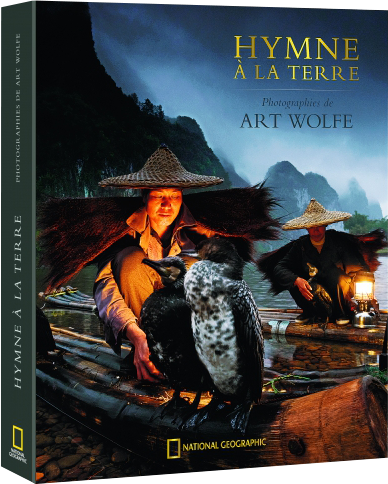 The selection jury described their choice as follows:
"Art Wolfe succeeds in capturing nature's diversity in magical and atmospheric moments." The author sums up his photography best: "Most people will probably never travel to Bhutan or Pakistan. By enabling them to look at my pictures I would like them to feel as though they have been there nonetheless. I want them to feel what I felt in these places. In order to do that I need to capture as much as possible of the landscape, nature and culture of the people I encounter on my travels."
A 175 print exhibit of Earth is my Witness is available on loan in Europe (artwolfe.de). Contact statdtmuseum@schleswig.de for information.