A quick stop over in Wakanda on my recent trip to Africa definitely did not come up short! It's rare to capture these unique short-necked giraffes (Giraffa abbrevis) outside of captivity. It was an incredible experience and I'm honored to have been invited to capture these rare animals!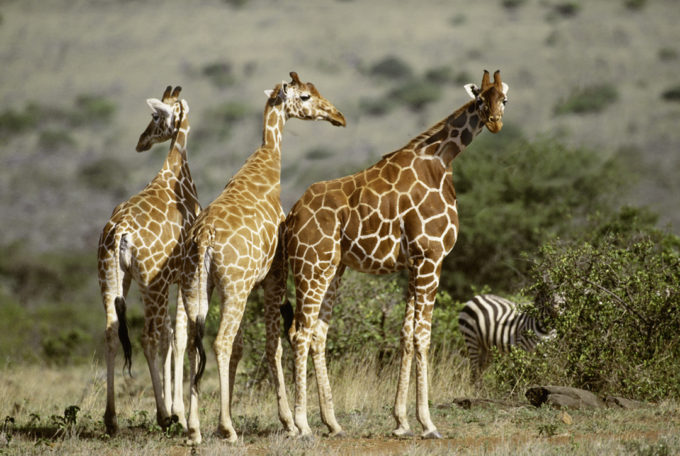 Their unique evolution gives them the distinct advantage of being able to target the brush and leaves that's too far off the ground for zebras and other herbivores, but not so high up that they need to compete with their long-necked relatives. Evolution is cool!
Enjoy the photos and sign up for an Art Wolfe Workshop and discover your own unique vision! See how you can help all manner of African Wildlife survive and thrive at www.awf.org.